New Futures and Features and Freebies, oh my!
October 29th, 2018
Ahoy there!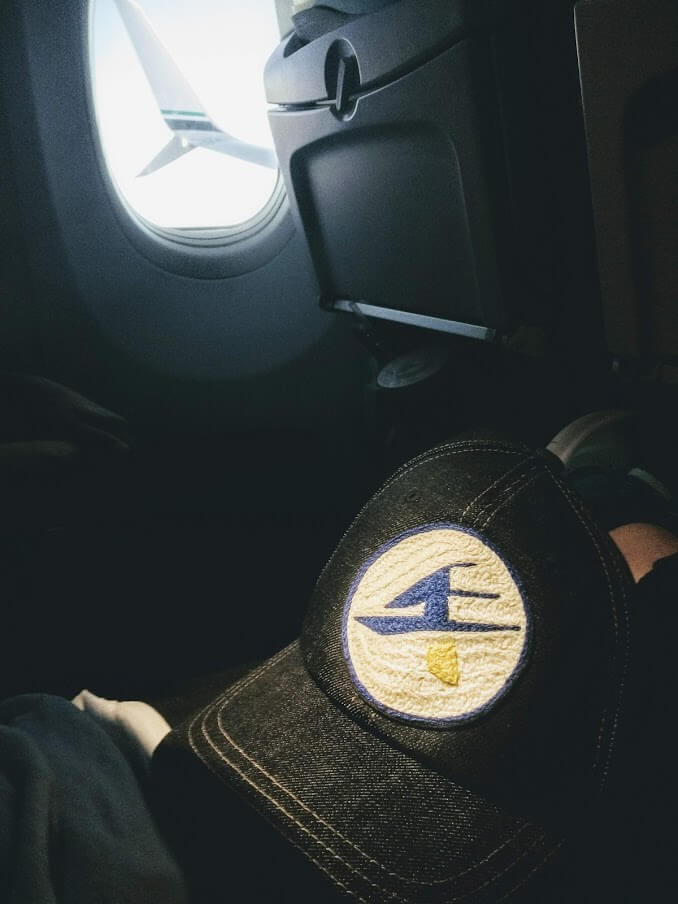 If you're reading this, here's a personal, virtual high-five from us for following us on our Accelerate journey! (Feel free to high-five your screen as an act of solidarity). Apart from God's grace and your constant encouragement, we honestly couldn't have come this far.
We've often compared launching Accelerate to building an airplane — after we've taken flight. Many times we weren't sure if we could stay in the air, often bracing ourselves for a crash landing.
One lesson learned was the necessity of faith in God to provide. A second lesson learned was the importance of valuing and communicating with our members.
In the past months, doubt often surfaced during the times we weren't sure if we could pay our digital rent. Consequently, in our haste to quickly grow Accelerate to pay the bills, we inevitably sacrificed the quality of our book summaries and the quality of our communication.
We came to our senses in mid-August, repented and apologized.
In faith, we stopped all outreach efforts and even disabled new registrations in order to focus 100% on improving our current members' experience — fighting to trust that God would provide.
While we still struggled to keep up with our inbox, we turned our focus away from gaining more members, to establishing teams, systems, and processes to set a solid foundation from which we could better serve our members, both now and the future.
However, to afford this, we had to make the difficult decision to indefinitely postpone many book brief features such as audio, animations, and infographics. (While we cannot guarantee this, we're hoping to be able to incorporate these features again starting January 2019)
We spent the month of September rebuilding a team.
God slowly brought together a world-class team of new directors, editors, designers, publishers, writers, and even a customer support manager!  Procedures were documented, charts were made, systems were built, all to ensure the quality of Accelerate. Slowly, but surely, things came together and even today we're still continuing to solidify all things operations.
Here's a snapshot (click to zoom in):
We spent the month of October rebuilding a website.
You may be aware of our website woes. Quick recap: After our first and second developers fell through, we decided to stick with the website we (poorly) built ourselves– a site that we intended to be temporary.
Admittedly, our website looked like it was built in the 90's.
We prayed that it would suffice while we built our systems/processes. Unfortunately, our site started malfunctioning in September. Some members couldn't reset passwords or login. Other frustrated members couldn't cancel their accounts (a digital sin in our books! We promise to always make it easy to cancel).
We were left with no choice but to rebuild our site.
We took a chance on a new developer Derrick, and with his help, we're excited to say that we've been able to make some major upgrades to the website. Do note that we are still on the tail-end of testing and we're aware that very occasionally the site fails to load — we're on it! In addition to all the more technical updates such as switching web hosts, improving site speed, and changing subscription software, we now have:
New Desktop and Mobile Design!
We've made some changes to both the desktop and mobile experience and have successfully ushered our website into *drumroll* the early 2000's! In other words, we still have a lot of work to do in the way of design, but we'll get there! We've made changes to the Login, the Library interface, the Account page, the Book Briefs, and more.
New Group Plans and Annual Plans!
You can now register a group with our discounted group plans. Group owners can easily invite members to their group, allowing them to easily create their own accounts and log in to view all the book briefs. Save even more with our new Annual plan feature! If you're an existing member, you can upgrade to any of these new plans :)
Email Updates Per Book Brief!
We know we should have done this long ago, and we apologize. But starting this month, each time a new book brief is available, we will send our members a friendly email notification with an overview of the book, the authors' bio, and a link to download the PDFs.
Individual Book Briefs for Purchase!
If you're not a member, you now have the option to purchase single book briefs as a PDF download. (Note: the purchase button changes to a download button for logged in members). Amazon Kindle and Paperback still pending, sorry!
New Customer Support System!
One of the more boring features for y'all, but exciting for us! We're now using HelpScout to help us organize and more quickly answer any and every customer support question sent our way. We've got a neat little red chat button that follows you around the site so you can easily message us. We're working on releasing a more robust FAQ too! Woohoo!
Features Coming Soon
While those are the major updates to the site, there's still a lot we plan to do, both in the near future and the distant future. Some features we're looking to soon implement are:
An Affiliate Program!
As a neat way to help us spread the word, all members will have an "Affiliate Dashboard" providing a unique referral link. Plus, in addition to getting of the word out simply because you're totally in love with Accelerate (no shame, us too), you'll earn 30% monthly recurring commission for every new member you refer! That includes all the new Group Plans too. For example, if a church uses your referral link to register for a monthly Small Group subscription for $74.99 / month, you'll earn $22.50 / month! Sounds like a win-win-win to us! (There may be Bobbleheads involved down the road).
Login with Facebook, Google, or Twitter.
Because we want to make your lives easier :). Soon you'll be able to log in to Accelerate using one of the social platforms above by simply connecting your social account with your Accelerate account. We haven't decided which of the social platform logins we will use yet, though. Any preferences?
This Month's Book Briefs
Finally, we will end this update with a list of book summaries that are currently being gently packaged into beautiful PDFs, to be then placed carefully on digital satin pillows. Our team will inspect these book summaries and polish them with love. Next, with an orchestral soundtrack playing in the background, our content publisher will upload the book summaries with skillful precision as the team watches in silent awe. Tears may be shed. As soon as the book summaries are uploaded and scheduled for the month, we will stand in a circle holding hands, humming the melody of the Pirates of the Caribbean in silent celebration.
With that said, the following book briefs will be available this month:
Take Heart by Matt Chandler
Finally Free by Heath Lambert
The Imperfect Disciple by Jared Wilson
Trusting God by Jerry Bridges
Knowing God by J. I. Packer
Union with Christ by Rankin Wilbourne
God is by Mark Jones
The Sovereignty of God by A. W. Pink
And if you read this far, below is a free Book Brief of You Are What You Love by James K. A. Smith! We'd love for you to check out the new design.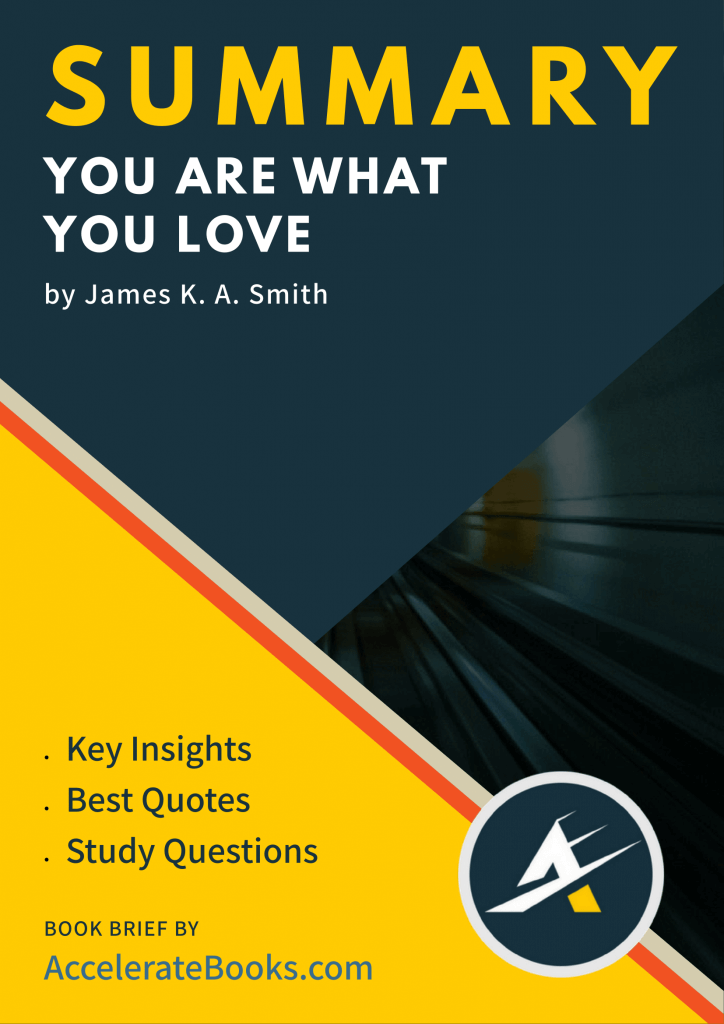 You Are What You Love by James K.A. Smith
Onwards,